When working on your computer, it is crucial to back-up your data lest you lose some invaluable data because of a system crash or network disruptions. However, backing up data isn't as easy as it sounds. You need to go through individual files in your drive and determine which ones you need to back up and when. To save you this trouble, you can alternatively use backup a software.
A backup software does exactly what its name suggests. It manually or automatically backs up the relevant data contained on your computer's hard drive to another location. The other location could be a disk, network drive, or even a flash drive. These software come with different features to help you keep copies of the important data.  In this article, we narrow down our focus to one such software – EaseUS Todo Backup. Here is everything you need to know about the backup tool.
What is EaseUS Todo Backup?
EaseUS Todo Backup is a free and paid backup and recovery software that automatically helps you store copies of files, folders, or even whole drives. The software also has a restore function to retrieve the data you've backed up by mounting the backup image as a virtual drive on your computer.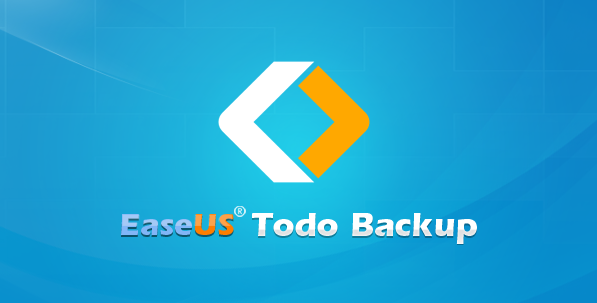 With EaseUS Todo Backup, you can easily avoid all forms of data loss. The software has a smart backup tool that tracks real-time changes on files and automatically makes backups. There's also a file backup feature that lets you choose the files you wish to back up.
EaseUS Todo Backup gives you several backup scheduling options: daily, weekly, monthly, and system startup/shutdown. What's more, the Image Reserve Strategy feature can be programmed to erase images that were previously backed up automatically. This helps you manage your disk storage space efficiently.
Methods, Sources, & Destinations
The types of backups supported, the data formats that can be saved and restored, as well as the location where data is backed up are among the most important considerations when choosing a backup software. EaseUS puts this in consideration and offers various options to cater for the needs of different users.
Backup Methods
EaseUS Todo Backup supports:
Full backup
Incremental backup
Differential backup
Backup Sources
With the tool, you can make backups for:
Files
Folders
Specific hard drive partitions
Entire hard drives
Backup Destinations
Your backed up data is saved into PBD format file that can be stored on:
Local hard drives
Network folders
External hard drives
You can also backup your data on a cloud storage location facilitated by the software.
Features
Back up
EaseUS Todo Backup lets you protect your data with a simplified one-click backup. You can also schedule and run your backups in a similar way to self-executing actions.
Another way of doing back up is cloning your entire disk, and you can even partition it using block-level disk imaging technology. This comes in handy when you need to upgrade and replace your old disks without losing any data.
Restoring
The software offers instant data recovery when you need to retrieve your backed up files. This way, you can be sure your data will always be available even when your system fails, or worse, crashes.
Pre-OS
It is not every day you come across a backup tool that runs software pre-booting into Windows without an external disc or flash drive. The EaseUS Todo Backup Pre-OS feature does exactly this, a functionality that is very valuable especially when your computer is unusable and you need to recover the system partition.
EaseUS Todo Backup Editions
EaseUS Todo Backup is available in three editions: Free, Home, and Business (Enterprise). Each edition comes with different advanced features making it suited to a specific environment.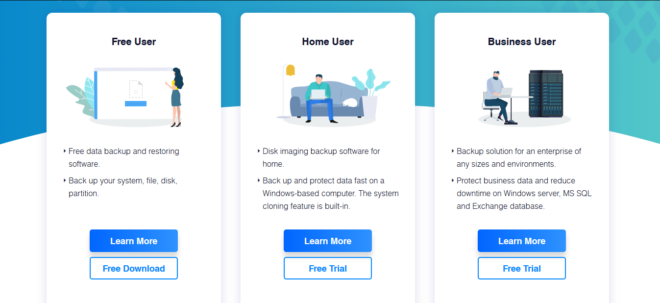 The Free edition comes with a free download, whereas the other two have a free trial offer. After the free trial, you will need to subscribe to a plan to continue enjoying the services.
The Home edition has 3 plans i.e. 1 Year, 2 Year, and a Lifetime plan (perpetual license).
The Enterprise edition has 4 plans i.e. Workstation (covers 1 pc), Server & Advanced server (both cover 1 server), and Technician (covers multiple systems). Each of these plans has a different pricing and features, with the price corresponding to the features.
EaseUS Todo Backup App Pricing
The Mac edition of EaseUS Todo backup costs $29.95.
For the Home edition:
The 1-year subscription costs $29.95
The 2-year subscription costs $39.95
The perpetual license has a fee of $59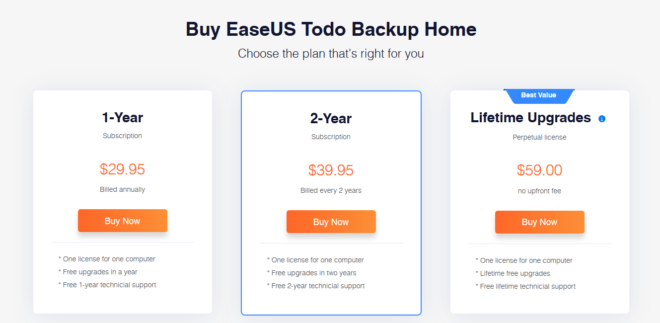 The workstation license for the Enterprise edition goes for $39, and the server and Advanced plans cost $199 and $299 respectively. The Technician plan costs $999.
Each paid plan comes with a 30-day money-back guarantee.
Integration
EaseUS Todo supports various integrations, although some can be unlocked if you are subscribed to a specific edition.
You can back up your data in cloud storage apps to save space on your local drives. The supported cloud storage apps include Dropbox, Google Drive, and OneDrive.
The mail backup option allows you to store copies of your mailbox contents. You can choose to back up all or select specific content.
The two high-end plans of the Business edition support Microsoft Exchange and SQL Server backup & recovery.
Compatibility
EaseUS Todo backup software runs on any Windows 10/8.1/8/7/Vista/XP operating system. There's also a Mac OS version for Mac users.
The supported backup storage devices include HDD, SSD, RAID, Tape, DVD, NAS, USB drive, FTP server, and network shared location.
How To Use EaseUS Todo Backup
Creating disk/partition backup
To create a partition, select the disk or partition followed by a location to store the data you are backing up before proceeding to schedule.
Creating system backup
All you have to do here is backup the current system and send the data to the destination location. You can customize the backup according to your preferences.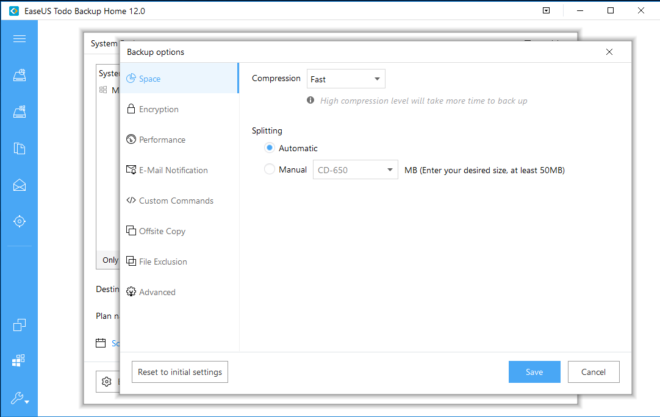 Creating file backup
Choose the files and folders you intend to backup and proceed to define your backup plan.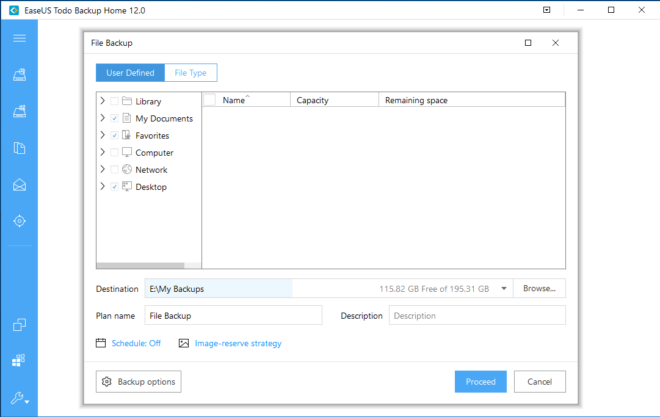 Disk/partition clone
Select the partitions or the disk and clone this data to the targeted location.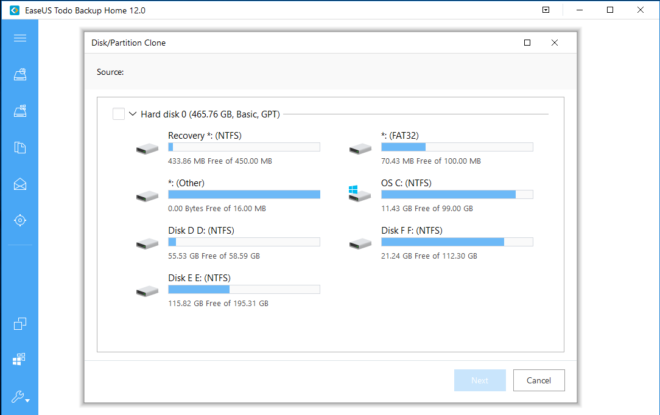 Customer Support
EaseUS offers out-an-out support to both free and premium users. If you have an issue or inquiry regarding the software, you can check out the integrated knowledge base, FAQ, tutorials, and documentation on the website.
Should you have more inquiries, you can reach out to the support team. The contact methods offered are:
Email Support
You can quickly get in touch with the support team using the basic email support and get a response after a short while. In a few cases, it can take up to 20 hours to get a response, especially if your issue is technical or requires to be addressed by programmers. Here are the email addresses you can use depending on your issue
[email protected]
[email protected]
[email protected]
Live Chat
An alternative option to email support is live chat, which is managed by dedicated technical advisors. Live chat is available on weekdays from 9:00 AM to 5:30 PM UTC+8. If the support is offline, you can leave your inquiry/message through the chat page of the software's website.
Phone Call
Pre-sale inquiries can be made through the toll-free contact number 1-800-570-4634, which is available on weekdays from 6:00 PM to 7:00 AM PST.
Pros & Cons
EaseUS Todo Backup's Pros
Simple and straightforward backup and recovery process
Supports automated backup scheduling
Offers different backup method types to suit your needs and environment
Fast data recovery that minimizes downtime and gets your system up quickly
Provides backup reports in real-time
Responsive customer support available 24/7
Comes with a Pre-OS feature that enables you to run the software prior to booting to Windows
EaseUS Todo Backup's Cons
The free edition lacks crucial features such as email backups, smart backup, system transfer, and system clone.
Incessant pop-ups asking you to upgrade
Takes a while to download and install
Is EaseUS Todo Backup Safe?
EaseUS has been around for over 15 years offering top-rated software for different purposes. Besides back up & restore, the company specializes in data recovery, partition manager, video editor, phone/pc transfer and other utilities.
The company has earned a solid reputation as a top-tier developer over the years. The EaseUS Todo backup software has excellent reviews from independent reviewers, including Softpedia, Cnet, and Softonic.
However, ensure that you download your software from the official site or the Microsoft and Apple stores.
Verdict
Whether your needs are personal or business-oriented, EaseUS Todo Backup has got you covered. It has a user-friendly and straightforward interface that one can easily navigate. The free edition however has frequent pop ups and doesn't have any advanced features, and so we suggest you go for the premium Home and Business editions.