Want to browse the Internet and protect your privacy and security at the same time? You are likely looking for a "Virtual Private Network" (VPN) since it offers these advantages.
Many VPN providers compete in a happening market for VPN solutions, and they make impressive claims. They promise privacy, security, and anonymity, moreover, many of them promise to unblock geo-restricted streaming services like Netflix. Several VPN providers also claim to offer unlimited access to P2P/torrenting services.
Do they always deliver what they promise? Not always! You may find it hard to choose a VPN provider that meets your requirements. Celo VPN is an Australia-based VPN that promises privacy, security, P2P/torrenting, and compatibility with a wide range of devices. It also promises to unblock geo-restricted streaming services. Celo Net Pty Ltd., an Australian company owns it.
Does it work for you, though? Should you buy it? We have evaluated Celo VPN against all of the above-mentioned criteria so that you can make an informed decision. Read on.
Pricing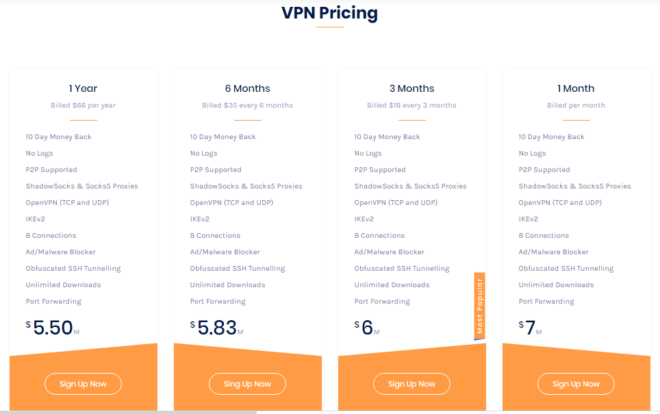 You would want a VPN provider that provides the right value for your money, wouldn't you? Pricing is an important criterion when you shop around for a VPN, therefore, let's examine how Celo VPN fares on this count.
This VPN provider offers 4 pricing plans, and it includes all of its features in all of its plans. The only difference between the plans is the billing frequency, which determines your average monthly cost. Its pricing plans are as follows:
• Monthly: $7 per month;
• 3-months: Celo VPN bills you $18 every 3 months, which works out to $6 per month;
• 6-months: You pay $35 every 6 months, therefore, your monthly average cost is $5.83;
• Yearly: Celo VPN bills you $66 every year, which means that your monthly average cost is $5.5
We believe that Celo VPN is a bit expensive considering its overall offering, and you can get more value at a lower price if you explore a few market-leading VPN providers.
Free Trial
Celo VPN offers a free trial for 2 days. Its website doesn't specify how to avail of this. We contacted its customer support team via the chat feature on its website, who provided a link to get a free trial account.
Payment Methods
You would like easy-to-use payment options, wouldn't you? Celo VPN makes payment easy for you since it accepts all major credit cards such as Visa, MasterCard, American Express, Discover, etc. You can also pay using PayPal.
Want to pay using cryptocurrencies? Celo VPN accepts 30 cryptocurrencies, which includes prominent ones like Bitcoin, Ether, Litecoin, and Ripple. You can also pay using privacy-focused cryptocurrencies like Monero and Dash.
Payment Security
You surely want secure payment options, don't you? Celo VPN fares well here since the company provides adequate security for your payment transactions.
Features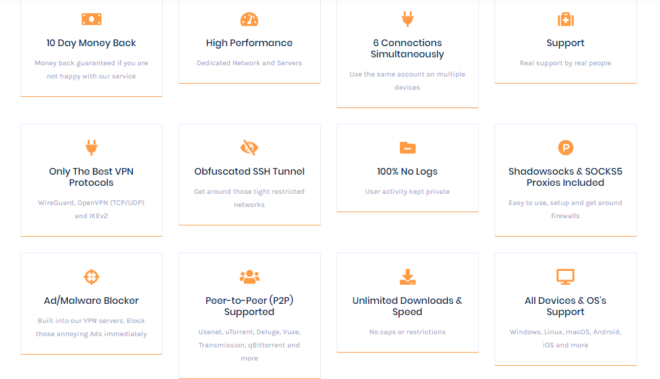 Support for secure protocols: Celo VPN supports OpenVPN and IKEv2, and both are very secure VPN protocols. This VPN provider recommends that you use OpenVPN, which is known as the most secure VPN protocol. Along with its AES-256 encryption, supporting these robust protocols make Celo VPN a strong security-focused provider. Celo VPN also supports WireGuard, which is a promising VPN protocol that offers both speed and security, however, it's still under development.
Simultaneous connections: With this VPN, you can get 8 simultaneous connections, which is at par with other prominent VPN providers.
Blocking ads and malware: Celo VPN features an ads-and-malware blocker.
Unblocking US and UK streaming services: This provider states on its FAQ page that it has servers specifically for the purpose of letting users access US/UK streaming services. We found out that it can unblock Netflix. If you are buying a VPN to unblock Netflix, Hulu, and similar geo-restricted streaming services, then you could consider using Celo VPN among the other market-leading VPN provider.
Port forwarding: Celo VPN supports port forwarding. This allows you to connect a device in your home network with a remote device.
Bypassing Internet censorship: Thanks to the "Obfuscated SSH Tunneling" feature, Celo VPN helps users to bypass Internet censorship in countries like China.
Bypassing Internet blocks: Many websites block IP addresses of VPN providers, however, you can bypass such blocks if you use Celo VPN. It uses ShadowSocks and SOCKS5 proxies that change the IP address before your traffic reaches its destination.
Supporting P2P/torrenting: Celo VPN supports P2P/torrenting, and you can access services like Usenet, uTorrent, Deluge, etc. This VPN provides doesn't impose any bandwidth restriction.
"Kill switch": This VPN provides a "Kill switch" for Windows 7 and 10 only. If the VPN connection drops unexpectedly, it will block your Internet connection, therefore, your personal information remains safe.
Note: Leading VPN providers offer a "kill switch" for every platform they support, therefore, Celo VPN falls short in comparison.
Prevents IP, DNS, and WebRTC leaks: Celo VPN has a robust security solution, therefore, it prevents all IP, DNS, and WebRTC leaks.
We found out that Celo VPN offers useful features, which makes it largely comparable to its competitors. We would like it to provide a "kill switch" for all platforms it supports. For the price it charges, it should also offer the "Perfect Forward Secrecy" (PFS) feature, which changes encryption keys regularly, thereby offering greater security. Market-leading VPN providers offer these advantages, therefore, Celo VPN falls slightly behind.
Server Locations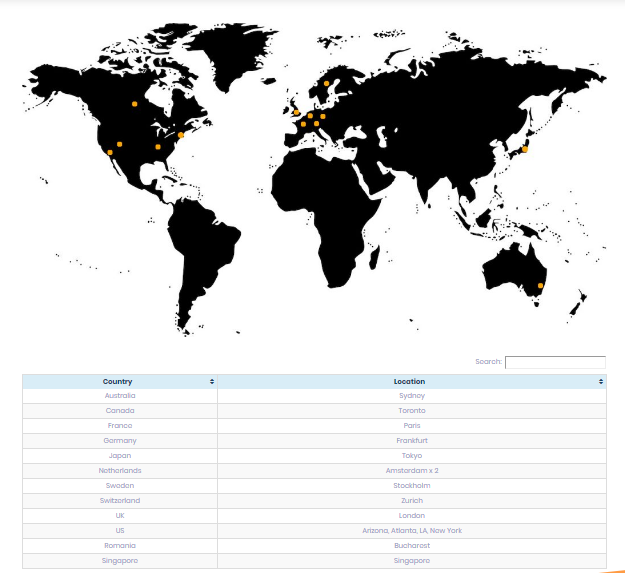 You would want your VPN provider to offer great speed, wouldn't you? This requires the provider to have a sufficient number of servers in all key geographies, however, Celo VPN has fewer servers compared to market-leading VPN providers.
The company has servers in 15 locations across 12 countries. Celo VPN has its servers in North America, Europe, and Australia, whereas in Asia, it's present in Japan and Singapore. It doesn't have any infrastructure in Africa, the Middle East, Latin America, and most parts of Asia. While Celo VPN offers reasonable speed, you could find a drop in speed depending on where you are based in.
Asia: Celo VPN has its servers in Japan (Tokyo) and Singapore.
Europe: Celo VPN is present in the UK (London), France (Paris), Germany (Frankfurt), the Netherlands (Amsterdam), Sweden (Stockholm), Switzerland (Zurich), and Romania (Bucharest).
North America: Celo VPN has its servers in the US (the Arizona state, Atlanta, New York, and Los Angeles). It also has a server in Canada (Toronto).
Oceania: Celo VPN is present in Australia (Sydney), which is the home country of the company.
We believe that if you want excellent speed then you should explore other market-leading VPNs. Since Celo VPN has relatively fewer servers, you could expect a drop in speed at times.
Privacy
If you are like most people that shop around for a VPN, then you prioritize your privacy while browsing the Internet. We are happy to inform you that Celo VPN has robust credentials here.
This VPN provider follows a "no logs" policy and it clearly states that in its "Terms & Conditions". Celo VPN doesn't track users' activities when using its product, moreover, it doesn't keep any server logs.
You would not need to provide your address or other personal details when buying Celo VPN, not even if you pay by credit card. Celo VPN does not collect this information if you buy its product. You don't need to enter your first or last name since it's optional.
Celo VPN uses cookies for limited purposes only, like processing the items in your shopping cart. This VPN provider doesn't sell or transfer your information to any 3rd party, therefore, providing this limited amount of personal information to them doesn't pose any risk to you. Celo VPN processes your personal information in accordance with applicable laws.
Australia is the jurisdiction of Celo Net Pty Ltd., and this country is part of the "5 Eyes" coalition that conducts mass surveillance. Privacy enthusiasts don't consider Australia as an ideal jurisdiction for a VPN provider. However, Celo VPN states that it will cooperate with any request for information only if it receives an order from a competent court. Law-abiding VPN users shouldn't have any concern with this, therefore, we consider that Celo VPN has a robust privacy track record.
Encryption
If you are shopping around for a VPN, then you are serious about protecting your sensitive information when you browse the Internet. You should look for a VPN that uses industry-standard encryption, and Celo VPN certainly does that! It uses AES-256 encryption, which is military-grade.
Interface and Ease of Use
You will surely want an easy-to-use VPN, right? Let's see how Celo VPN scores on this aspect.
Its website has a clean and elegant design, and it's very user-friendly. You can easily navigate to key menu options like "Pricing", "Support", "FAQ", etc., moreover, the website prominently displays the "Sign Up Now" button.
The buying process is intuitive, and it involves a few simple steps. We would like Celo VPN to prominently display its "Free Trial" option on its website, which it doesn't do currently.
Many VPN users aren't tech-savvy, and they want an easy-to-use product. Market-leading VPN providers understand this and offer custom apps/clients for all the platforms they support. This improves the user experience. Celo VPN falls short in this aspect since it doesn't offer custom clients/apps for any of the platforms it supports.
Having said that, Celo VPN offers excellent guides to use clients like OpenVPN and configure them to use its VPN software. You can easily find these guides on the "Help Center" page of its website, and you can easily locate the configuration files you need. Once you install and configure the necessary software, you will find Celo VPN sufficiently easy to use.
In summary, we believe that Celo VPN needs to offer custom apps/clients for the platforms it supports. This will make this VPN provider as user-friendly as its competitors.
Customer Support
Customer support is a key priority for most VPN users, and if you are like them then you will feel satisfied with Celo VPN.
Setup Guides
You can easily locate the setup guides on the "Help Center" page of the Celo VPN website, and these guides are comprehensive. They cover all aspects like installing and configuring the VPN client, setting up routers, etc. Celo VPN certainly offers excellent documentation!
Contact Support
The Celo VPN website displays a chat feature, however, it's not a 24×7 live chat. When we asked a question using it, we received answers after a few hours. You can submit tickets to the customer support team of Celo VPN, and you need to login to the "Client Area" on its website for this.
Troubleshooting
Celo VPN has a knowledgeable customer support team. This team demonstrates professionalism and responsiveness.
FAQ
The Celo VPN website has an extensive FAQ page, which covers both technical and other questions. You can also access its searchable knowledge base, which provides excellent information.
In summary when it comes to Customer Support, we were happy with the customer support capabilities of Celo VPN. We would like it to offer 24×7 live chat support, which its competitors do.
Money-Back Guarantee
Celo VPN has a money-back policy. If you aren't satisfied with its product or services, the company refunds your payment if you request for a refund within 10 days of your purchase. On the "Terms & Conditions" page on its website, Celo VPN mentions that it will refund your payment using the USD exchange rate prevailing on the day of refund.
The company also states that it won't be able to process a refund request if you have used a payment method that doesn't allow for a refund. This means that if you pay using a privacy-focused cryptocurrency like Monero, then Celo VPN may not be able to honor your refund request. We don't find any concern with this since this is common for privacy-focused cryptocurrencies.
Speed and Performance
Celo VPN offers reasonable speed. The VPN connection is stable, and we didn't notice any performance issues.
Compatibility
Most of us have various devices and it would be hassle-free if we would select a VPN which would work on all our devices. Celo VPN is great here!
It supports desktops like Windows, Mac, and Linux. Among Linux variations, Celo VPN is compatible with Ubuntu, Fedora, Mint, Debian, and Arch. It works with smartphones and tablets like Android and iPhone/iPad.
Celo VPN doesn't offer custom apps/clients for any of these platforms, which makes it less user-friendly compared to leading VPN providers. While the company offers detailed guides to set this VPN up along with popular clients like OpenVPN, some VPN users may want custom clients/apps since those eliminate the manual configuration work.
Celo VPN supports popular routers like DD-WRT, Asus, PFSense, and Tomato Shibby. You can configure these routers and use Celo VPN with Smart TV platforms like Apple TV.
We are happy to inform that Celo VPN supports all popular platforms, though we would like the company to offer custom clients/apps since those are more user-friendly.
Wrap Up
Most VPN providers make tall claims about their products and services, therefore, you might find it hard to choose a VPN that works for you. Celo VPN might be a small Australian VPN provider in this market, but it has robust privacy and security track record. It maintains a "no logs" policy, uses secure protocols, incorporates strong encryption, and prevents IP/DNS/WebRTC leaks.
While Celo VPN supports all key platforms, it doesn't offer custom apps/clients. It offers excellent guides though, therefore, you should be able to set it up and use it without any noticeable challenge.
Celo VPN can unblock Netflix. It has fewer servers compared to market-leading VPN providers, however, it manages to offer reasonable speed. You can access P2P/torrenting services without any bandwidth restriction.
While its chat support isn't available 24×7, Celo VPN has a knowledgeable customer support team, an extensive FAQ section, and a searchable knowledge base. For its offering, Celo VPN is slightly expensive, but we consider it a good buy for users that focus on privacy and security. We recommend that you use its 2-days free trial period and check it out.