Virtual Private Networks are online content encryption tools that can also spoof people's location, letting them choose among a host of servers associated to foreign IP addresses that are good to bypass censorship, avoid hackers, unblock international streaming sites, and gain overall privacy while browsing the web.
VPN technology is offered by brands that do their business online. One of them is ExpressVPN, a top company when it comes to Internet security, privacy, and anonymity. This British Virgin Islands-based VPN service provider has few peers when it comes to offering a quality product and was recently named our number one pick for the best VPNs of the year.
Privacy and Jurisdiction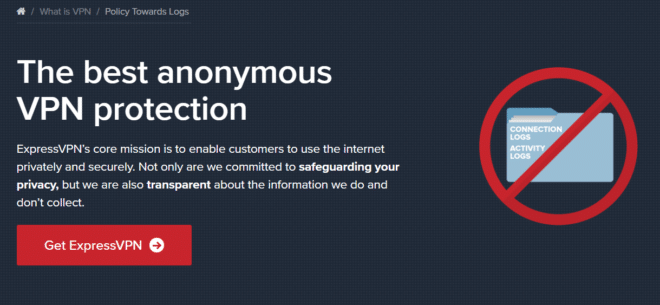 One of ExpressVPN's strongest points is its privacy. People can trust that their content will not leak over the web, as the company makes sure to prevent IP or DNS leaks from happening, not to mention that it implements a fully proven no-logging privacy policy.
Now, lots of VPN brands claim to offer a no-logging privacy policy, only to have a hidden clause that doesn't guarantee full protection. A person should be able to trust its VPN provider, and people can sure put their trust in ExpressVPN.
ExpressVPN's resolve was tested two years ago when Turkish authorities seized local ExpressVPN servers in an investigation of the murder of Russian ambassador Andrei Karlov. The company passed the test with honors, as they didn't find any connection logs because they weren't kept.
ExpressVPN is, by law, not obligated to hand over any data logs of its users even if it decided to keep them, because its jurisdiction, the British Virgin Islands, has no data retention regulations that can force the brand's hands.
Protocols and Encryption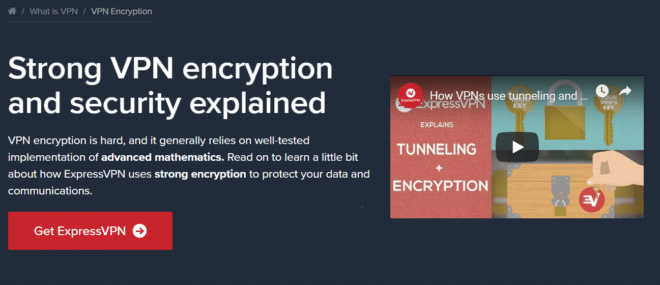 The protocols are the tools that help VPN brands perform content encryption, helping them build the "virtual tunnel" that has made the technology so famous around the world. Different types of work best depending on the circumstances.
Primarily, VPN protocols are defined as the processes and sets of instructions that companies and providers rely on to make sure customers enjoy stable, secure VPN client-VPN server communications. It is the balance of transmission protocols and encryption standards.
ExpressVPN offers one of a complete set of protocols in the industry. It provides its users with the chance of using the OpenVPN protocol, which is the best combination of speed and security available in the encryption field. In fact, it has both versions of OpenVPN: TCP and UDP.
The brand also offers other protocols, such as L2TP/IPsec, IKEv2, IPSec, and PPTP, which is the original Peer to Peer Tunneling Protocol that gave life to the VPN technology. It is now considered old and outdated.
The default ExpressVPN configuration involves the OpenVPN encryption with the industry-standard AES-256 cipher, RSA-4096 handshake, and SHA-512 HMAC hash authentication. The Elliptic Curve Diffie–Hellman (ECDH) key exchanges for data channel encryption provide perfect forward secrecy.
Pricing and Plans

ExpressVPN is one of the highest-priced VPN options in the industry, with a monthly service that costs $12.95. Few brands charge a higher fee, but ExpressVPN's features, broad server network, and overall effectiveness make it a worthwhile investment.
Paying six months upfront would lower the monthly equivalent to $9.99, as the total payment would be $59.95, made twice a year. There is a better discount if the users pay for the full year: the amount would be $99.95, which would be 35 percent off the original price and a prorated monthly price of $8.32.
There is a 30-day money-back guarantee for all users. Payment methods include all major credit cards – Visa, Master Card, American Express, Diners Club International, Discover, Delta, and others, PayPal, Alipay, Web Money, Union Pay, Ideal, GiroPay, and Bitcoin.
Server Network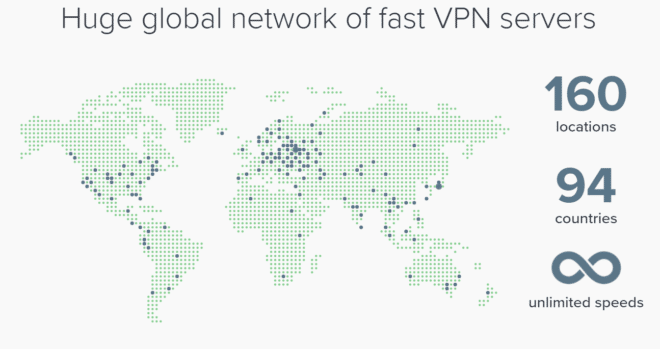 The company can't quite match the 5,000 servers that some of its top competitors offer. However, it does more than OK itself, with over 3,000 servers spread around 160 total cities and 94 countries.
Every continent is covered, mainly the Americas and Europe. However, few VPN providers offer so many countries available for connection in Asia and Africa, not to mention a fully functioning server in Hong Kong.
The nations in which ExpressVPN has servers are:
Americas
Argentina
Bahamas
Brazil
Canada
Chile
Colombia
Costa Rica
Ecuador
Guatemala
Mexico
Panama
Peru
United States
Uruguay
Venezuela
Europe
Albania
Andorra
Armenia
Austria
Azerbaijan
Belarus
Belgium
Bosnia & Herzegovina
Bulgaria
Croatia
Cyprus
Czech Republic
Denmark
Estonia
Finland
France
Georgia
Germany
Greece
Hungary
Iceland
Ireland
Isle of Man
Italy
Jersey
Latvia
Liechtenstein
Lithuania
Luxembourg
Macedonia
Malta
Moldova
Monaco
Montenegro
Netherlands
Norway
Poland
Portugal
Romania
Serbia
Slovakia
Slovenia
Spain
Sweden
Switzerland
Turkey
Ukraine
United Kingdom
Asia Pacific
Australia
Bangladesh
Bhutan
Brunei Darussalam
Cambodia
Hong Kong
India
Indonesia
Japan
Kazakhstan
Kyrgyzstan
Laos
Macau
Malaysia
Mongolia
Myanmar
Nepal
New Zealand
Pakistan
Philippines
Singapore
South Korea
Sri Lanka
Taiwan
Thailand
Uzbekistan
Vietnam
Middle East & Africa
Algeria
Egypt
Israel
Kenya
South Africa
Speed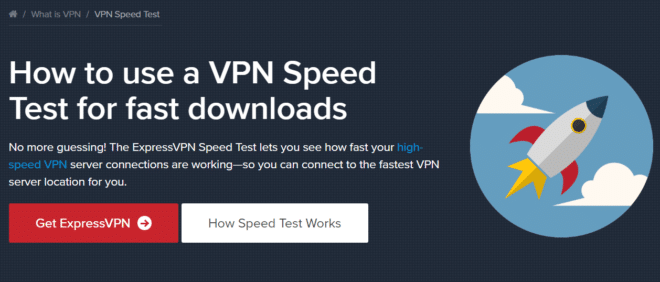 ExpressVPN has excellent speeds across its network, with stable performance in most cases. On average, the brand only decreases an Internet connection by between 15 and 20 percent, which is an amazing number considering that the vast majority of brands have lower rates and that VPN technology itself will slightly slow down users' connections.
Users all around the world recommend using ExpressVPN for nearly all of the Internet-related activities, including regular browsing, gaming, torrenting, online banking, social media, and streaming; because of the service, thanks to its infrastructure and quality, will mostly maintain the baseline connection.
Features
ExpressVPN users can enjoy the following features:
High-speed servers: ExpressVPN guarantees some of the best rates in the industry, suitable for all web activities. People will be able to torrent, stream content, and play games online without dreaded buffering or lag.
Full P2P and torrent compatibility: While other VPN companies tend to discourage torrenting and the exchange of P2P (Peer to Peer) files, ExpressVPN embraces the activity, even offering some optimized servers. Considering, also, the strict no-logging privacy policy and top-notch encryption, you can be sure that no copyright trolls will be after your identity.
AES 256-bit encryption: ExpressVPN protects users' content and the IP address from hackers, malware developers, copyright trolls, censorship-heavy countries, and government surveillance agencies with the top-of-the-line AES 256-bit encryption standard.
DNS leak protection: As some of the top VPN brands do, ExpressVPN uses a tool called DNS leak protection to prevent the user's DNS requests to be visible to the public, enhancing overall privacy.
Split tunneling: Thanks to this feature, users will be able to choose which traffic goes through the virtual "tunnel" and which one remains unprotected, or unencrypted.
Unlimited speeds: While some VPN companies limit or throttle the maximum speed available for users, you will have no such concerns if you use the ExpressVPN app.
Unlimited bandwidth: There are no data caps associated with the use of ExpressVPN: if you pay for a subscription, you will be able to implement the company's encryption with no limitations.
Extensive server network: ExpressVPN offers more than 3,000 servers in 160 cities around the world, spread around 94 countries. The United States of America is the nation with the highest number of servers.
Live chat feature: While ExpressVPN has other channels of customer support, such as a ticket system and a vast knowledge base, its calling card remains the live chat service. Its responses are quick and helpful, timely enough to get you out of trouble if need be.
Speed Test: The Internet provides several tools to measure the rates of your VPN provider. But ExpressVPN has a built-in speed test feature that will help customers choose the fastest servers anytime, anywhere.
Media Streamer SmartDNS: The Media Streamer SmartDNS tool is perfect for those interested in watching and unblocking geo-restricted content around the planet. However, consider that your real IP address will be registered.
Zero-knowledge DNS: You won't have to use encrypted DNS of third parties, because ExpressVPN has its own Zero-Knowledge DNS, letting people run its private DNS on every server.
Full Netflix compatibility: ExpressVPN is a streamer's delight: not only it offers content of 94 nations and impressive speeds, but also, it allows customers to connect to several Netflix regions without much hassle, including the American one.
Three simultaneous connections: You can set up the ExpressVPN encryption in three different devices at the same time under a single account, which is highly convenient if you own, for instance, a smartphone, a laptop, and a tablet.
30-day money-back guarantee: You can ask ExpressVPN to give your money back if, after a full month of use, you are not satisfied with its service.
Customer Support
ExpressVPN has a complete set of tools and resources available to help clients and subscribers in times of need: its customer service is top-notch, widely recognized as one of the absolute best in the industry.
The presence of a live chat feature is the most notable development, offering an instant communication channel with one of the company's support agents. The answers are well-thought and thoroughly helpful.
However, we recommend checking out the website for help first, as it includes all the guides, manuals, video tutorials, and instructives that will help you understand how to install the service in all devices and platforms, not to mention a Frequently Asked Questions (FAQ) section. There is also a ticket email support if you are a more traditional person.
Set up Process and Ease of Use
ExpressVPN is easy to install and set up. You can find it on the Google Play Store or the App Store, on you can download it by going to the company's website, www.expressvpn.com, and pressing the red button that says "Get Started." There, you will see the plans, prices, and payment methods.
The apps and clients are simple, yet very intuitive. They are generally easy to use, with a slick design and a friendly interface that won't interfere with your sessions and intentions in any way.
The website is very amicable to browsing and searching for information. There are tons of useful links and valuable information, guides about how to install specific products in all devices and platforms, and other support tools, such as the live chat service.
Apps and Compatibility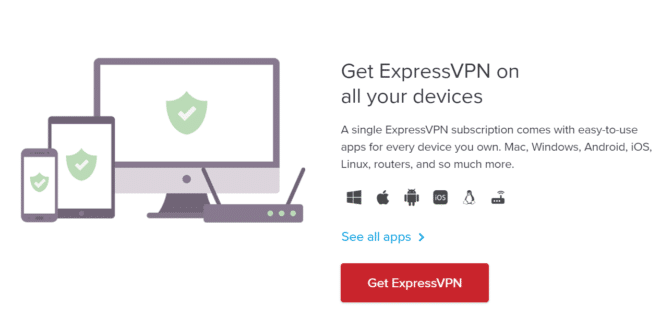 You can install ExpressVPN in pretty much every online-powered device. The service is highly compatible and has native apps for Android, iOS, Windows, MacOS, and even Linux.
ExpressVPN can run on devices such as the Apple TV, Fire TV, Smart TV, PlayStation 3 and 4, Xbox One & 360, Boxee Box, WD TV Live, Roku, Android TV box, Chromebooks, Amazon Kindle Fire, Nook HD, and many more. It has browser extensions for Google Chrome, Mozilla Firefox, and Safari.
You can install ExpressVPN on three different devices at the same time. Router compatibility includes DD-WRT and Tomato.
Conclusion
In conclusion, if you are looking for a reliable all-around VPN that guarantees robust content encryption, full privacy protection, excellent speeds, and a vast server network that covers most of the commonly used locations, then ExpressVPN will be worth the considerable investment.
At $12.95 per month, ExpressVPN is what you may consider expensive. And with three simultaneous connections at a time in which almost any top brand in the industry has at least five, there is room for improvement. But make no mistake: when people are considering one of the elite companies in the content encryption field, ExpressVPN's name is always on the list.