MyIP is a cloud-architectured VPN service that started in 2013, and it is based in the United States. The VPN service claims to be the "One VPN provider that all developers love." This is mainly because the VPN majors in offering dedicated IP addresses and secure remote access, although is just as effective for personal use if what you are seeking for is anonymity at a great value.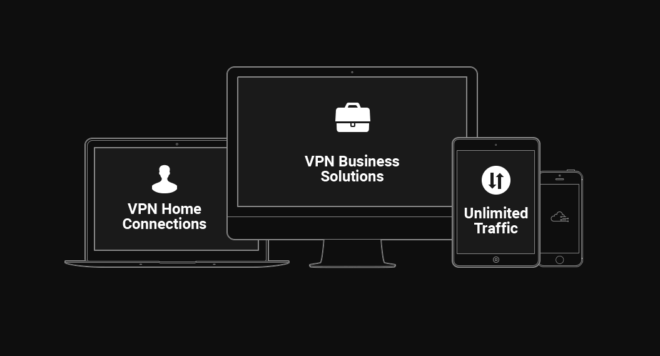 In this MyIP VPN review, we'll explore the VPN service in details and help you decide whether it's the right product for you.
Pricing and Plans
MyIP VPN offers three different plans, with each of these plans offering differing features and functionalities.
MyIP.io VPN Personal Plan
At just $2.99 a month, MyIP VPN's personal plan is one of the cheapest you'll ever find. The price can even be brought down further to $2.49 a month if you choose to go with an annual subscription.
Since this plan is mostly focused on privacy, anonymity and security, it doesn't use a dedicated IP address, but rather assigns a dynamic one every time you connect. It comes with unlimited bandwidth and is a managed solution. It can be installed on different devices, and users can choose between PPTP, OpenVPN, and L2TP/IPsec.
MyIP.io VPN Dedicated Plan
This plan costs just $7.99 a month, and it comes with everything the personal plan offers and more. Subscribers are usually assigned a dedicated IP/IPv6 address which can be used to create a personalized online presence and access remote services. The plan offers Shell for SSH access, and you can bring its cost down to $5.99 a month with an annual subscription.
MyIP.io VPN Business Plan
The VPN's business plan is meant for small and medium-sized teams. It is a fully-managed service with a dedicated technical team which provides assistance 24/7. The solution allows cloud integration as well as integration with AD/DLP.
You can connect up to 50 devices, which can be managed via a "Master Deck." The solution can also be customized to meet the specific needs of your organization, and so you can contact the support team for that. At $29.99 a month, this is an enormous value for money.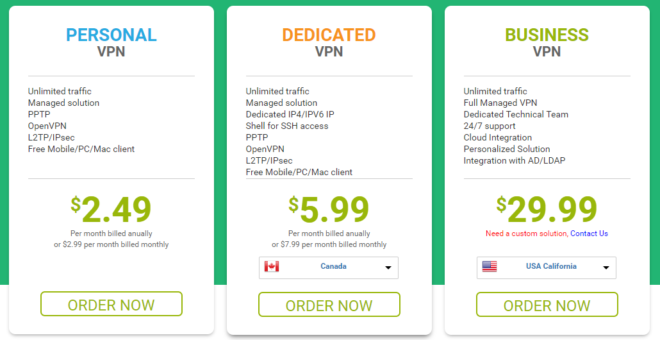 Free Trial?
MyIP VPN claims to offer a 7-day free trial. However, we found this to be misleading as there's no option for subscripting for free on the website.
Money-back Guarantee
The VPN does offer a 7-day money-back. However, they do not provide any details about this service. If you wish to cancel your account, just contact the support team via email or a ticket.
Privacy & Security
Privacy
MyIP VPN is located in the United States, which is a member of the 5-eyes association. This is not good for privacy, but the VPN tries to make it up for it by promising that they "do not keep records of your browsing activities, the sites you visit or the content you access."
However, they also state that they "keep a bare minimum set of data like the date you connected and from which IP." This means that even if your activities are not stored, they can still be traced back to your particular session. Based on our other VPN reviews, this is not the best privacy policy you can find.
Security
On the security front, MyIP VPN offers what they may argue is what a 'normal person' would need. This is because they offer 128-bit AES encryption, which is pretty good security. However, this encryption can be breached and the industry standard is AES 256-bit encryption. Nevertheless, the kind of security offered is still sufficient unless you deal with very sensitive data.
On the other side, they do quite well by offering multiple protocols which you can use within their apps. These are:
SSTP
PPTP
IPSec
L2TP
and SSTP.
Users can be able to switch between them within the app.
Servers & Locations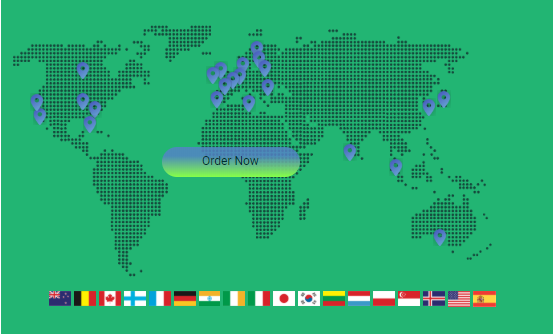 When it comes to the size of the server network, MyIP VPN doesn't come close to competing with market leaders when it comes to servers. The VPN has servers in 18 countries.
These are:
Australia, Brazil, Finland, France, Germany, India, Italy, Japan, Lithuania, Netherlands, Poland, Romania, Singapore, South, Korea, Spain, United Kingdom, and United States.
There are no limitations placed on the servers, and so users can even torrent on the network.
MyIP VPN Features
Dedicated IP Address
This is probably the VPN's biggest feature, and it is invaluable for programmers. Such addresses can be whitelisted on your company firewall giving you access to all your private content via a secured connection.
Root Access
This is another feature that is essential for programmers. It allows them to login remotely via SSH as an administrator.
Multiple Protocols
While using the app, you can change between various protocols as mentioned in the security section. The VPN however encourages subscribers to use the default configuration.
Lots of Business Features
The business plan comes with several features that are quite useful to organizations. For example, you can integrate the service with Active Director Servers for authentication. You can also integrate cloud service, and even request and entire subnet of IP addresses if you need them. Even better, you can have them customize a service for you depending your organization needs.
Device Compatibility
MyIP VPN does quite well here as it supports installation on a wide range of devices. These include:
Apart from these, the VPN can also be configured manually depending on the protocol you'd like to use.
Customer Support
MyIP customer support team operates 24/7, 365 days a year. This means that you can always get assistance whenever you need it. However, support is prioritized for users with dedicated and business VPN plans.
You can get in contact with them via live chat, e-mail, or the ticketing system available on the website. The live chat support option is an excellent addition. To use it, log in to your account.
Pros & Cons
Pros
Relatively cheap
24/7 customer care
Works on all major platforms
Multiple protocols
Cons
Based in the US
Small server network
Verdict
Due to the fair pricing, MyIP VPN presents a great option for users who want to gain the advantage of VPN security and a dedicated IP address at a great value. Basically, it is ideal for small and mid-size groups who need business capabilities with security. However, for personal accounts, you will have to sacrifice the privacy and flexibility offered by most other top VPNs out there.