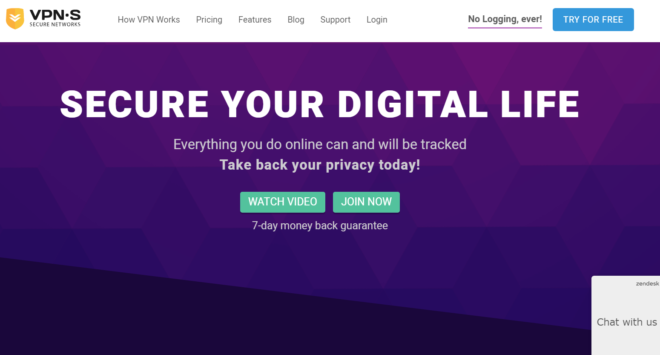 While it may not be one of the hottest names in the industry, VPNsecure is a reliable VPN brand that can compete with almost all mid-tier companies. Eighty total servers is indeed a hefty burden to overcome, but VPNSecure has lots of other offerings that makes it more than acceptable.
Pricing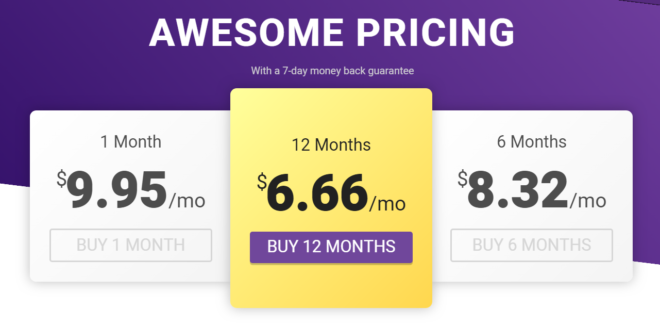 VPNSecure can't be considered a cheap VPN, but the prices won't scare anyone away either: this option is pretty affordable and won't break any budgets. The monthly plan checks in at $9.95, which is right around the industry average.
However, enticing discounts are available for long-term plans. For example, if you decide to pay for six months of VPNSecure up front, the average monthly price will go down to $8.32, and if you choose the yearly mode, you will end up paying $6.66 per every 30 days of use.
As the brand states in its website, all pricing plans include mobile VPN for iOS and Android, access to all servers (located in 50 countries), OpenVPN, HTTP Proxy, Smarter DNS, and a no-logging policy.
VPNSecure also offers two more advanced packages if you're looking for a PPTP or HTTP Proxy plan. The former is worth $7.95 per month, while the latter checks in at $4.95 per month. They also include access to all servers, PPTP, anonymous access, and no logging.
You can pay for VPNSecure with several methods, including Perfect Money, Bitcoin, PayPal, Credit Cards, Payza, and Cashu.
Interface and Ease of Use
The website has an attractive purple color and a design that catches the eye. Overall, VPNSecure is not hard to use, and it has another point in its favor: the OpenVPN client does not require third-party software installation or any additional configurations, which is fantastic news for beginners in the VPN world.
VPNSecure's OpenVPN client is compatible with all the major desktop platforms (Mac and Windows), as well as mobile devices (iOS and Android). It also works with Linux.
To install VPNSecure's OpenVPN client, the user needs to log in to their account in the Members Area, select the installer for his/her operating system, and then follow the instructions that the system will give in the installation wizard. It is as simple as that.
Once you finish there, launch the app and sign in to your account with your credentials, and you should be ready to go.
The app also has an attractive design, with dark and light themes and available in various languages. It is intuitive and user-friendly and has everything you need to see in the right places. The main screen shows the server locations, and you can see the connection status, location, public IP address, and membership as well. Once you connect to a server, it will show a lightning bolt. To disconnect from it, just click on the bolt.
The website is also easy to browse and navigate. The customer support (more on that later) is very useful and VPNSecure makes sure that the user can immediately see the live chat window upon opening the page.
Server locations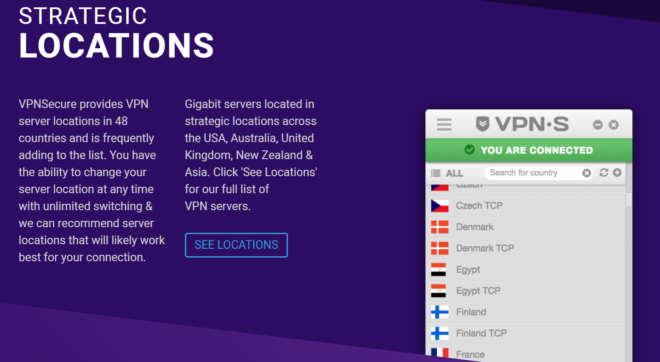 When it comes to server network, VPNSecure falls a little short of the competition, at least in the server count. The total doesn't even reach 100, with the company having 80 servers at their users' disposal. For context, the elite brands can have more than 3,000, and in some specific cases, the number can reach 5,000.
Having a high server count is very important for a VPN because it allows the customer to switch between options if a particular one doesn't work, or in the never-ending quest for better speeds and performances.
However, regarding countries available for connection, VPNSecure doesn't fare too badly. In fact, its 50 nations represent an outstanding number, considering that clients will have the ability to unblock pages and streaming services in more than four dozens countries.
According to the company's website, "our private VPN access servers are monitored. They're access controlled, and we are the only ones that operate them — no one else.  They do not permanently store IP addresses, nor do they store logs. Each server supports all popular protocols, including OpenVPN, SSH SOCKS, HTTP Proxy & Smart DNS."
The countries are as follows: Australia, Austria, Brazil, Canada, Chile, Costa Rica, Czech Republic, Denmark, Egypt, Finland, France, Germany, Hong Kong, Hungary, Iceland, India, Indonesia, Ireland, Isle of Man, Israel, Italy, Japan, Latvia, Lithuania, Luxembourg, Mexico, Moldova, Netherlands, New Zealand, Norway, Panama, Poland, Portugal, Romania, Russia, Singapore, South Africa, South Korea, Spain, Sweden, Switzerland, Taiwan, Turkey, Ukraine, United Kingdom, United States, Vietnam, Bulgaria, Belgium, and the United Arab Emirates.
Multiple countries have more than one server, most notably the United States (who leads them all with nine), the United Kingdom, and Australia, plus a couple more.
Privacy
The brand doesn't start so well when it comes to privacy, because it has Australian jurisdiction, which can and should be considered negative since the country is among the most regulated in the world.
Remember, being based in Australia could represent some trouble as the country is a known member of the Five Eyes surveillance alliance.
However, the company does everything in its power to protect the users' data and online communications through a no-logging privacy policy, robust encryption, and fantastic features.
VPNSecure clarifies that the following data is not logged:
IP Address
Connection timestamp
Disconnect timestamp
Bandwidth used
DNS Requests
Of course, since you are entering some of your personal information, you won't ever be 100 percent safe. However, rest easy knowing that VPNSecure, despite knowing your email address, username, and password, will protect it all using AES 2048 bit encryption.
VPNSecure has a simple ToS and privacy policy, and you can find it all on one page that breaks down all the essential things to watch for.
Features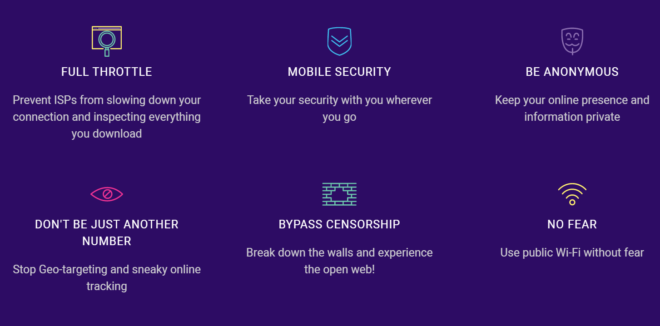 Five devices simultaneously: with VPNSecure, you can connect a maximum of five different devices simultaneously under the same account, which is very convenient and more than the industry's average.
Netflix unblocking: VPNSecure lets you enjoy Netflix in two out of five servers, roughly. It means that streamers around the world can safely use this brand to unblock their favorite movies and series, although access to the American region (the most enticing one, no less!) isn't possible.
Torrenting allowed: as you will see later in this piece, VPNSecure allows safe and unlimited sharing of P2P files, a plus feature in a world in which torrenting has become the preferred way to acquire data of all sizes.
Easy to use: VPNSecure's app is straightforward to install, set up, and use. Every menu and configuration is easily accessible, and the website is neat as well.
Fantastic customer support: there are several ways to contact the customer support staff: an email ticket, a knowledge base, and a live chat window are the most notable ones.
Killswitch: with VPNSecure's kill switch, you can make sure to avoid the exchange of unencrypted data in the event your VPN connection is lost, effectively "killing" your access to the Internet.
Choosing cipher strength: VPNSecure provides users with the option to select their encryption cipher, from a low cipher of 64bits, to high encryption using AES-256.
Stealth VPN: With built-in obfuscation technology in the Windows, MacOS, and Linux VPN clients, users can rest assured that enabling the Stealth VPN technology will guide them through the most restrictive DPI (Deep Packet Inspection) firewalls, per the website.
Overall, the company may not have enough features to compete with the top options in the industry but is very resourceful in its own right.
Encryption
VPNSecure offers three different kinds of encryption: AES-256, AES-128, and DES-CBC encryption types. The AES encryption is the best in the business, so VPNSecure works with the latest technology on that front.
The best about VPNSecure is that it provides users with the chance to choose between enhanced speed or tighter security. The AES-128 encryption is faster, but the AES 256-bit is more secure.
VPNSecure can also assist you on other fronts, also offering DNS Leak Protection, UDP Leak Protection, and IPv6 Leak Protection.
Customer Support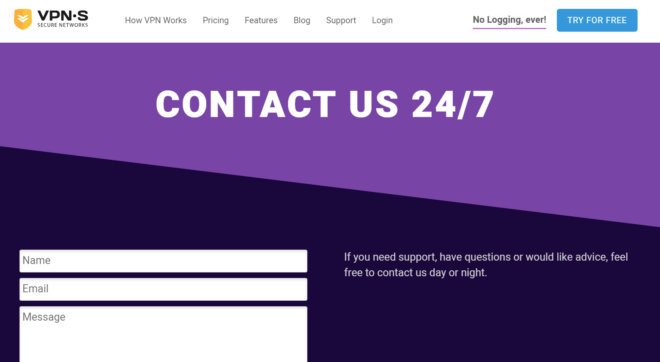 To test the usefulness and responsiveness of VPNSecure, we asked a question through the live chat window that appeared right after we opened the page. Fortunately, the company passed the test with honors, as Allan quickly replied and gave us an opportunistic answer about the brand's server park, with an additional link to boot.
Besides the live chat feature, there are other ways to obtain answers to the questions you may have. There is a useful knowledge base, which has quick responses to crucial issues and situations related to the VPN use and, specifically, VPNSecure.
VPNSecure also has a ticket system, available in the Support section. The desktop app also has a link to access the customer care area.
Money-back guarantee
Besides a short free trial option (visible immediately upon opening the page), VPNSecure offers a money-back guarantee, in case customers aren't satisfied with the service and want to ask for a refund.
In the case of VPNSecure, the valid period of the money-back guarantee is seven days, which is a little short of what you want in a VPN brand, but useful nonetheless.
Speed
When it comes to speed, VPNSecure is a middle-of-the-road VPN. The rates are definitely not top-notch, but they also don't make your Internet connection unbearable or unusable: you can stream, torrent, and even play games, just know that there are several faster VPN brands.
Our test showed nice performance in the European area, most specifically in the Netherlands (only 37 ms ping and around 55 Mbps of download speed), but the United States' results were somewhat disappointing.
Compatibility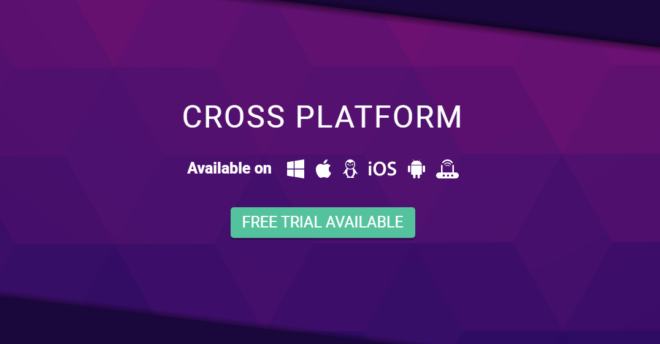 VPNSecure supports PC, Mac, iOS, Android, Linux, and even TOR, but only through the OpenVPN protocol. The brand is also compatible with some routers, most notably DD-WRT and Tomato routers and any OpenVPN one.
Conclusion
In conclusion, VPNSecure is a reliable brand, privacy-wise, despite being located in a Five-Eyes country. Although the speeds and server networks aren't the best, the company has other desirable traits that somewhat make up for those deficiencies.
The multi-platform support is very convenient, as is the simple design of the apps. And, as a bonus, it is refreshing to know that the company can respond to your requirements and inquiries in a fast and efficient way through its customer support channels.
The fact that VPNSecure uses AES encryption bodes well for content protection, and it is very helpful for users and customers to have the ability to customize their encryption strength. Overall, VPNSecure offers an intriguing package that is worth exploring.
If you need faster speeds to meet your needs, be sure to read our list of the top VPN providers.